Consultation for Content Development
This service at Better Minds is aimed to help organizations, institutions, etc. use the content as a medium to attain better functioning of the mind in all life spheres. We provide consultancy for content development, that is, vetting and reviewing of technical and scientific content material. The services include but are not limited to communication material, training modules, mobile phone applications, websites, etc. in the area of mental health and emotional well-being.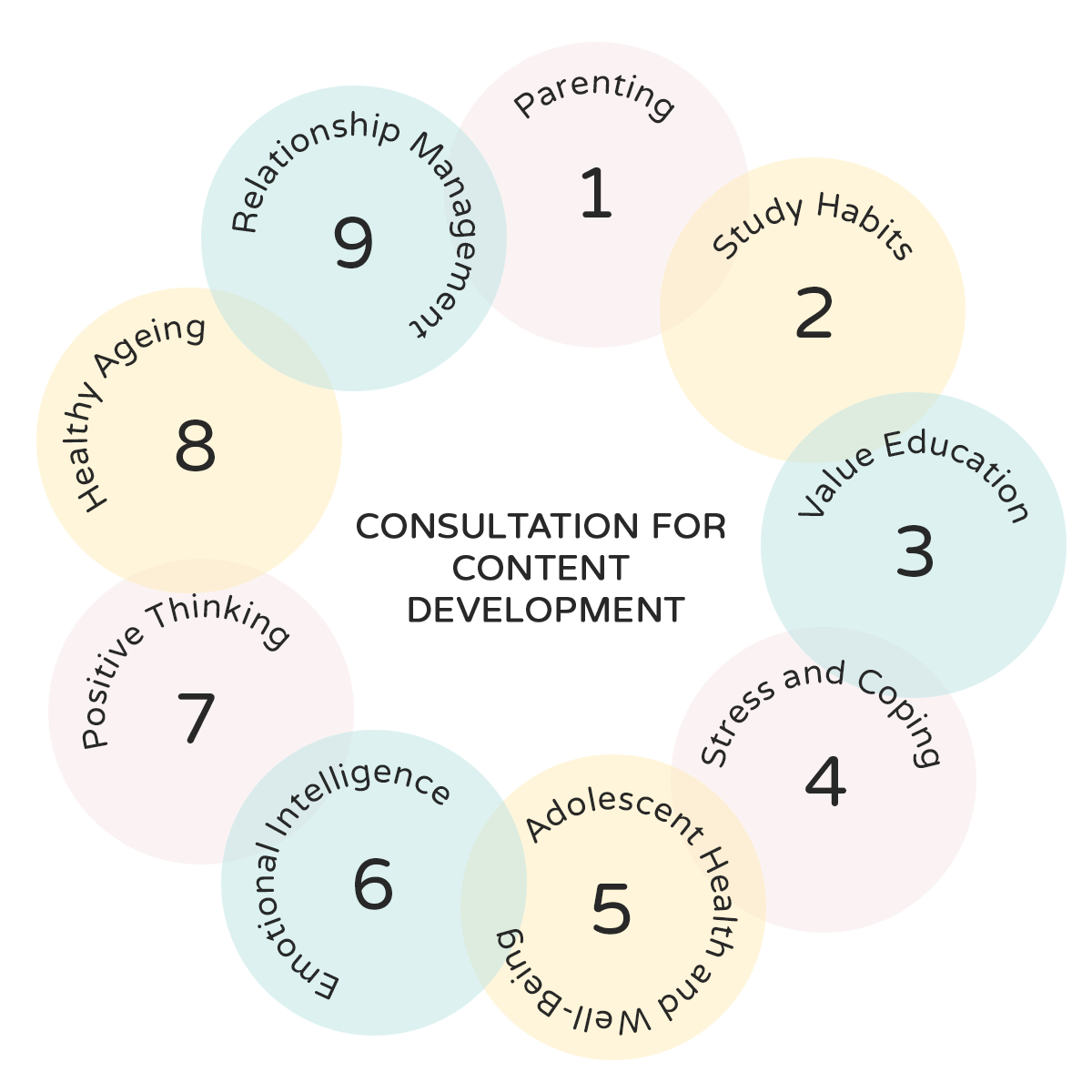 Contact us if this service suits your requirement. Customization is available as per the need.